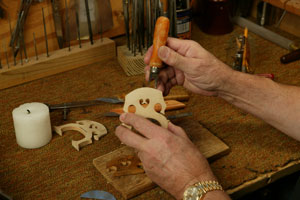 In order to ensure the continued playability of your instrument and bow, it is important to seek the best repairs. Repairs can range from regularly needed "maintenance" items such as a new bridge or bow re-hair, to repairs of cracks and other damage from accidents. It is always important to get the best repair possible to maintain the performance and value of your instrument and bow.
Regh Violins does all standard repairs on-site in our Wappingers Falls and Poughkeepsie workshops. Instruments may be brought to us on site or mailed.
A free repair estimate is made prior to the start of work.